Social Media Marketing
The Social Media Marketing services of Navigator IT Solutions have been designed to construct a strong relationship with your customers. We achieve this by meeting with your customers and they will be more likely to buy your products and hire your services. We will aid you substantially in increasing engagement, such as comments, likes, etc., on your social media blogs. The more appointment you have, the stronger your association is with your customers.
Our social media marketing management solution encompasses many services to help you build your business and get your company noticed by new consumers on social media platforms. We will take a customized approach to the management of your social media program and are happy to work with other members of your in house social media team if need as well.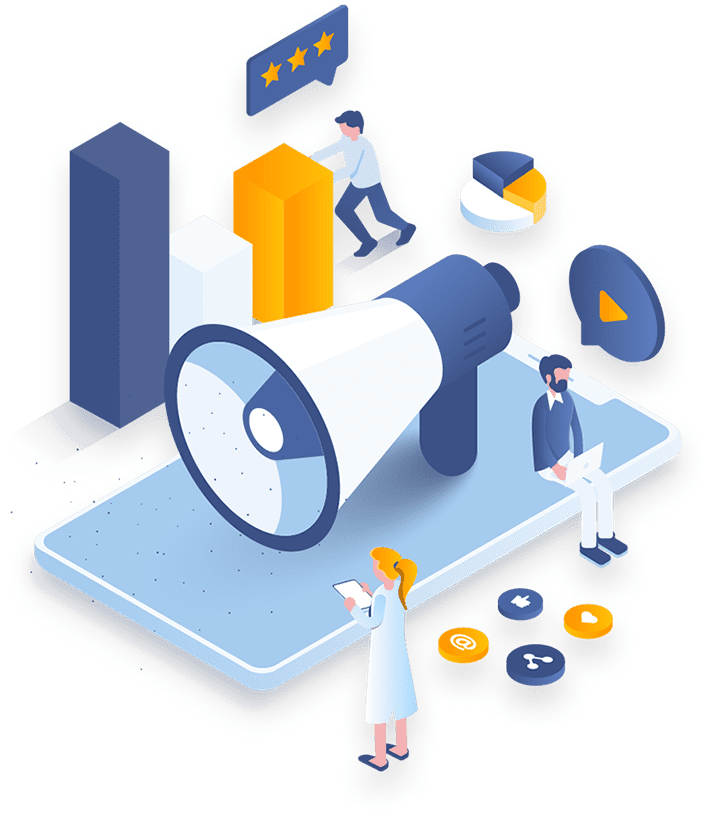 Our Working Process
What exactly do you want to achieve ?
How will you know when you've achieved it ?
Is it something you can realistically achieve ?
Why is this applicable to your business ?
When do you want to achieve your goal ?